BOGEYMAN (PG-13) The Newest Threat To Red Bank Is Here!
You and your team are paranormal investigators trying to crack the case of recent child abductions. However, the case takes very strange turns as the supernatural realm takes over. Control your fears before it's too late.
Experience the NJ Market Standout "Witch Hunt" in Morristown, NJ!
Climb, Crawl, Push, Pull, & Think Your Way Through "F5″!
A 2-Hour Musical Escape is on the way with "The Greatest Freakshow"!
Buy Now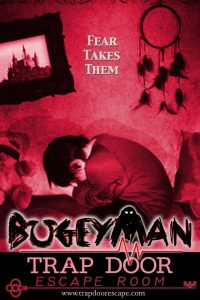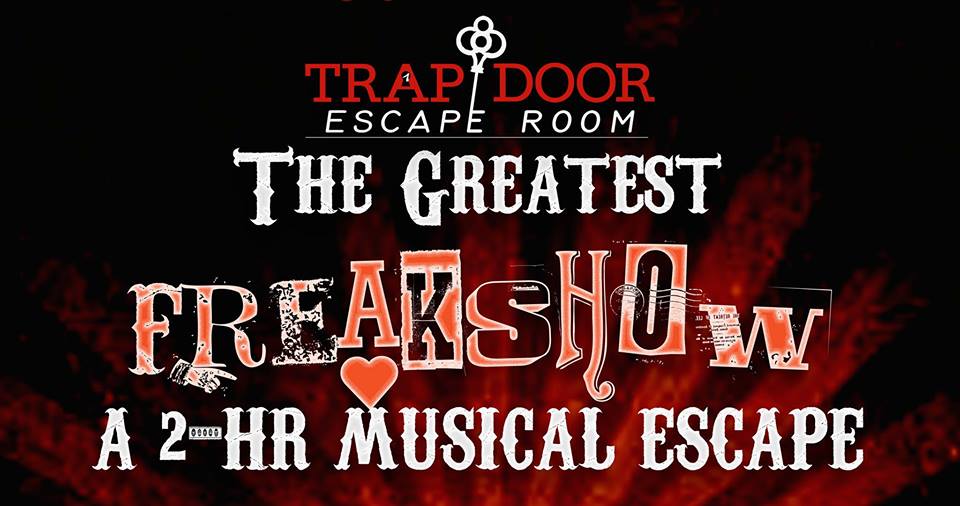 Perform For Us!
The Greatest Freakshow places you under the bigtop as performers. Get to know your fellow oddities and put on the show of a lifetime!
Opening Fall
Morristown, NJ
2 Hour Experience
Before
you buy
Reserve your spot! All tickets must be purchased before entering the game and we cannot reserve or hold spots. Remember: ALL SALES ARE FINAL.
If your group count is less than the max occupancy of your game, you will more than likely be mixed with other customers as our rooms book on a per-ticket basis. For example: if you are a group of four and your experience has a total of ten slots, those other six tickets are still available for purchase.
Arrive 15 minutes early and enjoy some atmosphere in the waiting room. You will need to go through some instructions before beginning the escape room attraction.
You must be capable of staying on your feet for the 60-minute time limit. F5 requires much more physical interaction.
Wear comfortable clothes that you are not afraid to get a little rough in. You may find yourself kneeling or crawling to find a clue.
Absolutely NO photography or videography is permitted within the escape room. We are watching from our control room and you will be removed without a refund.
No eating or drinking is allowed inside the escape room.
Do NOT consume alcohol or any illegal substances before attending a Trap Door Escape Room experience. Bad behavior will not be tolerated and will result in removal from the experience without refund, as well as charges for broken and/or missing items and/or labor of repairs.